Jury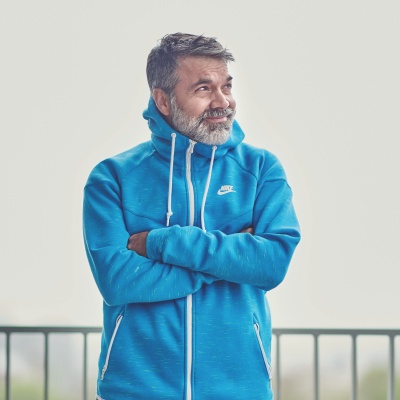 Lawrence Teherani-Ami
Media Director
Wieden+Kennedy
Lawrence Teherani-Ami (or LTA, as he's more fondly known) grew up a fan of lists, rankings, and order. A pop-culture junkie, he used to memorize TV Guide for fun.
A media-planning course at the University of Oregon allowed him a glimpse behind the cultural curtain and the chance to seize control of the levers. He started his career in 1987 at Ketchum Advertising in San Francisco before joining Goody, Berlin & Silverstein as media supervisor, his first experience at an agency where creative and media informed each other. In 1992 he returned to his hometown of Portland, Oregon, and began working at Wieden+Kennedy.
In 1997 he moved to Japan to establish a presence for the agency in Asia. Two years later he was named managing director of W+K Tokyo. Tapping a media director to run the office was a typical W+K move – completely unorthodox but ultimately successful.
Lawrence returned to Portland in 2002 to join the management team as media director. In 2014, he was named North America media director, overseeing 120 planners and buyers in the Portland and New York City offices. Lawrence's guiding principle is to treat media planning and buying as a critical strategic function that needs to marry with the creative for a campaign to live up to its full potential.
W+K's full-service media clients include Kentucky Fried Chicken, Nike, Old Spice, Riot Games, TurboTax and Quibi. In 2015 Lawrence was named one of Adweek's Media All-Stars and more recently, W+K honored with Adweek's "Media Plan of the Year" for the 2019 campaign celebrating Nike's 30th anniversary of "Just Do It." The creative agency is No. 1 on Fast Company's Most Innovative list for advertising and was just named Ad Age's 2020 U.S. Agency of the Year.